CSR IN JAPAN: TOYOTA, HONDA, SONY, NINTENDO, HITACHI, DENTSU
Ban biên tập CSR Universal mời anh chị xem nhiều nội dung, điển cứu hay phục vụ việc nghiên cứu, giáo dục và thực thi các chương trình CSR hiệu quả. Các nội dung được dẫn nguồn từ các thông tin công bố chính thức của các tổ chức.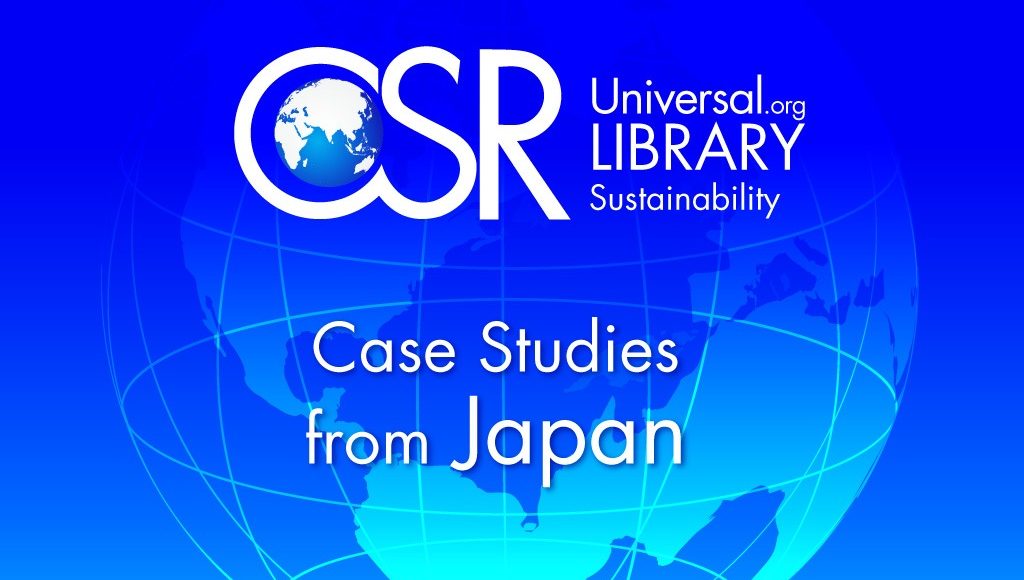 TOYOTA Sustainability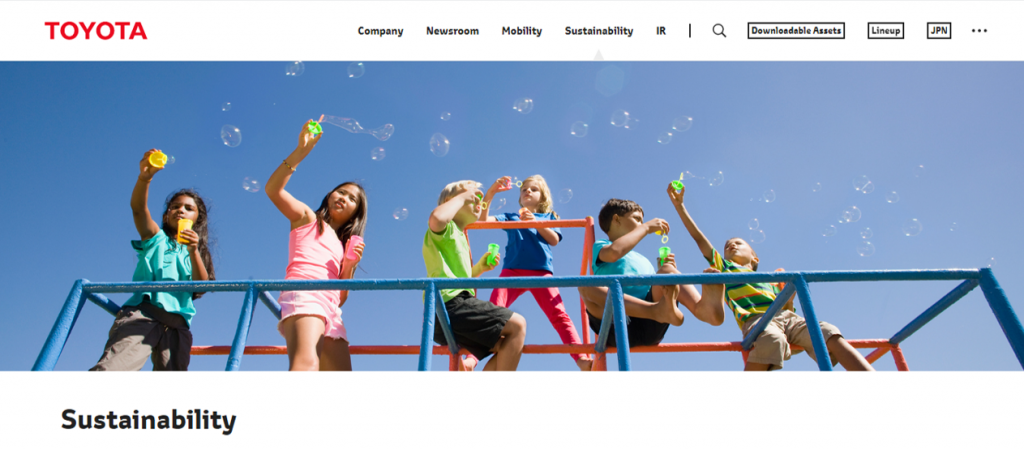 Toyota is working on initiatives that contribute to the sustainable development of society and the world through all its business activities in cooperation with global society. At the root of these initiatives are the Five Main Principles of Toyoda, passed down as the foundation of our corporate management, and the Guiding Principles at Toyota, which lay out how we want to be as a company.
Since its foundation, Toyota has made continuous kaizen (improvement) and provided high quality products. This spirit is exemplified in the initiatives that support sustainability.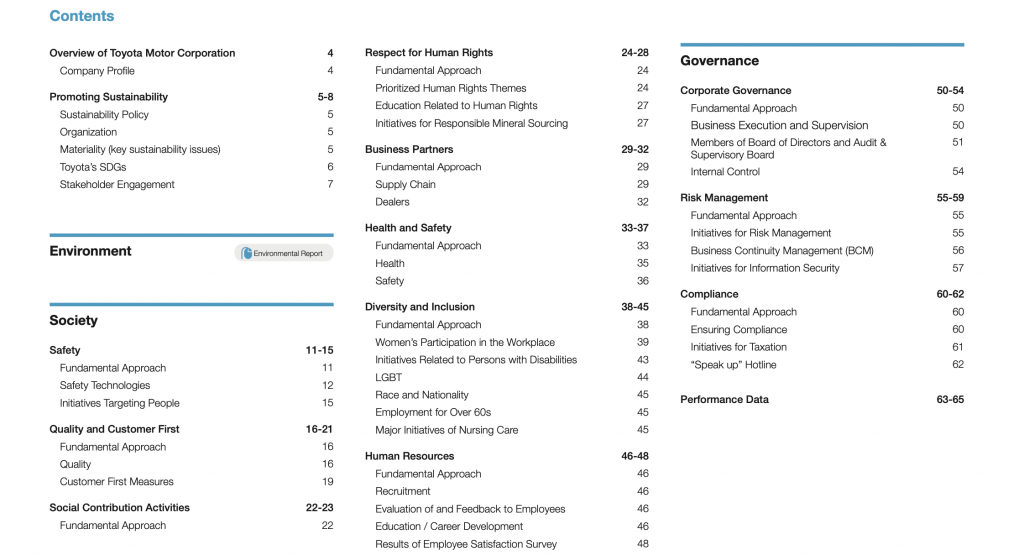 HONDA 

Sustainability
 
Honda's mission is to create products and technologies that improve people's lives, while minimizing the environmental impacts of our products and business operations to ensure a sustainable future for society. Honda is committed to making positive contributions to the communities where we live and do business; to socially responsible business practices; and to the promotion of diversity in our workforce and supply chain.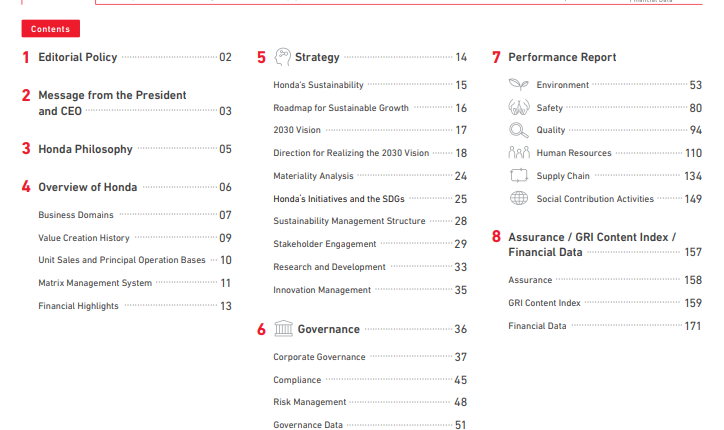 SONY Sustainability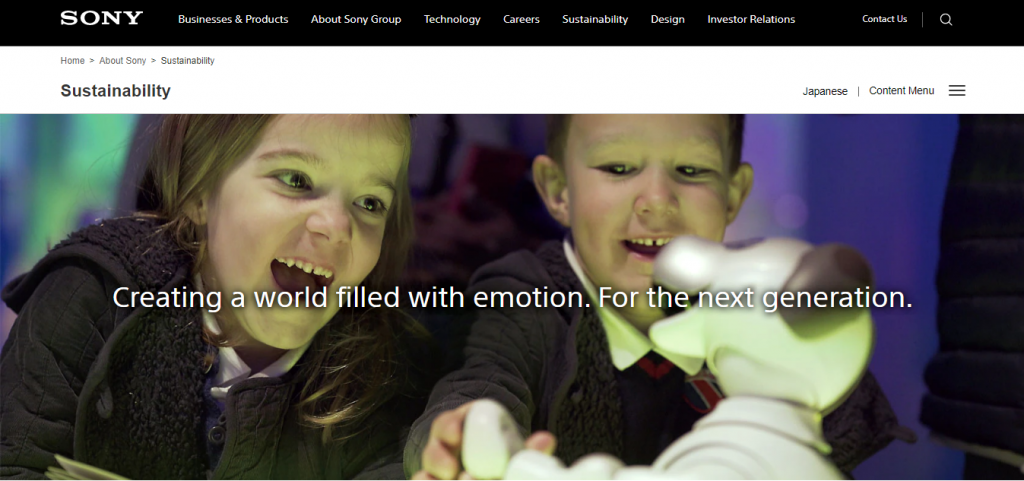 Based on these principles, Sony will create sustainable social and economic value from a long-term perspective by delivering emotional experiences to people and continuing to work with its stakeholders to pursue sustainability in such areas as the environment and human rights, implementing these initiatives across all of its businesses.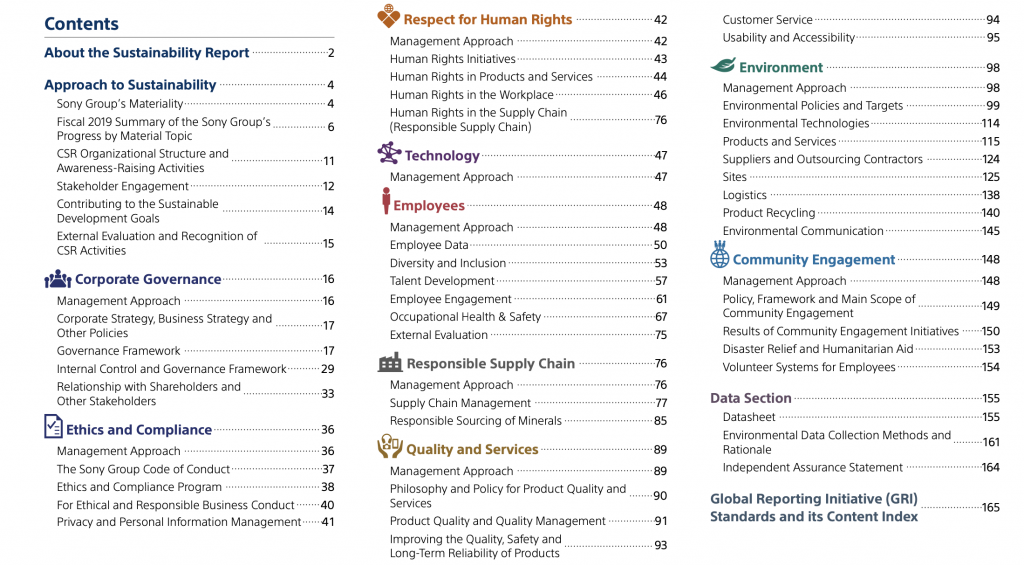 NINTENDO Sustainability

Putting Smiles on the Faces of Everyone Nintendo Touches
As Nintendo's business activities affect society in many different ways, our corporate social responsibility (CSR) activities have been based on the mid-term plan for CSR promotion since fiscal year 2015, aiming to respond to demands and expectations from both inside and outside the company.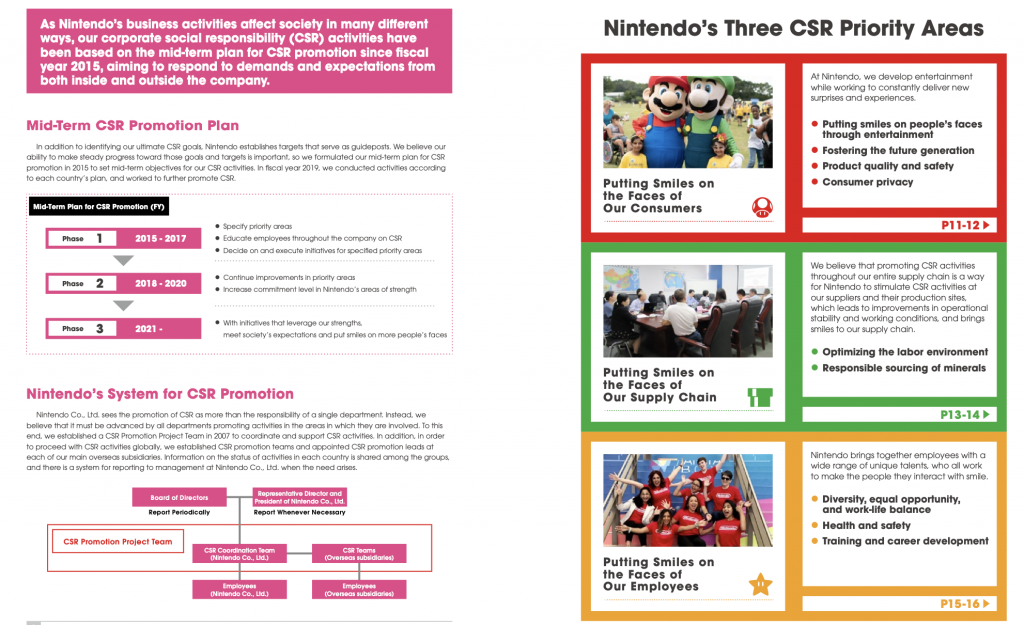 HITACHI Sustainability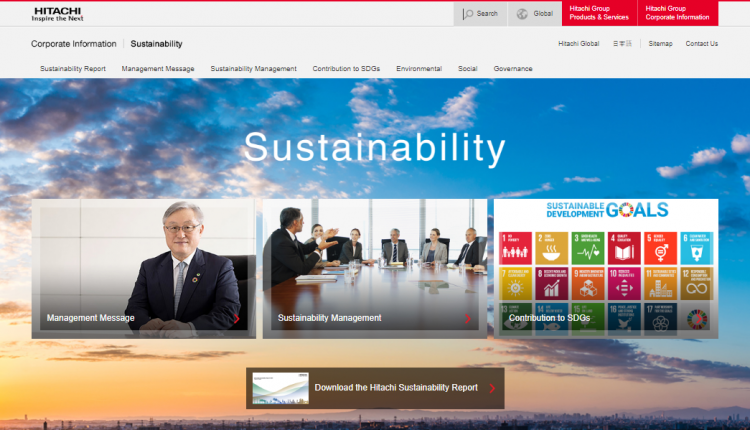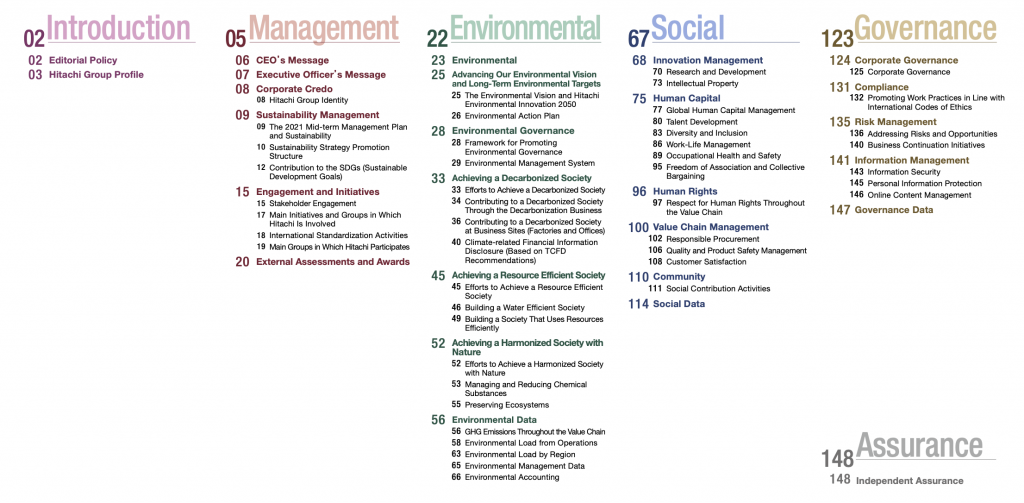 DENTSU Sustainability


Our aim is to use our ideas and data to highlight opportunities, inequalities, innovations and solutions to society's greatest challenges. As a Japanese company we plan for the long-term view, which means creating regenerative solutions that deliver positive impact for our clients, society and the environment, and helping to fulfil our ambition to create a more inclusive and equitable economy for all. – A message from Anna Lungley, Chief Sustainability Officer, dentsu International.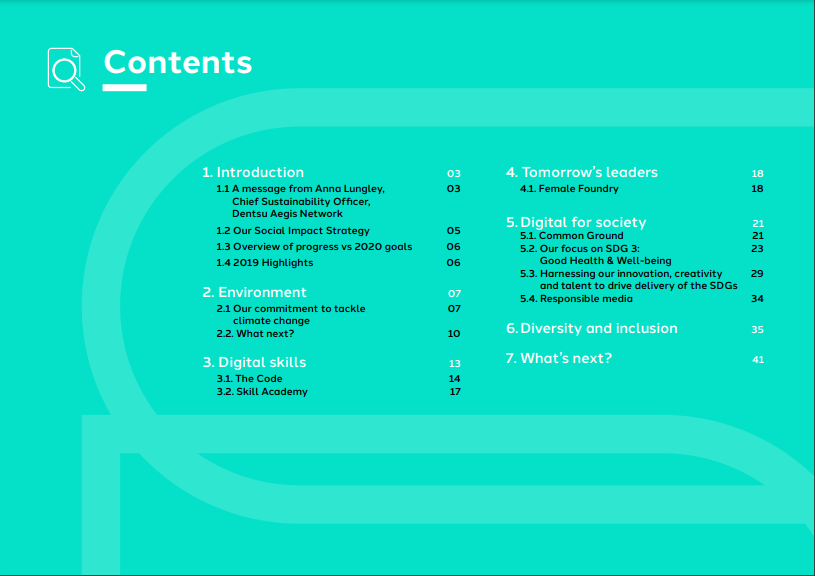 JAPAN FOR SUSTAINABILITY

Efforts by corporations and industries are essential to address the world's challenges, as globalized corporations have so much impact today. This section provides information on trends among Japanese corporations and industries, sustainable development initiatives and CSR activities.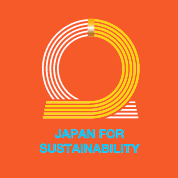 For a Happy, Sustainable Future.
Initiatives from Japan.
For the World.
Human well-being is threatened today by global environmental deterioration, social vulnerability, and economic uncertainty. Our challenge is to consider not only sustainability and future generations on our planet, but also how to make our livelihoods and communities more resilient today. To tackle each issue, various efforts are under way in Japan and around the world–issues like climate change, biodiversity loss, water and food crises, and energy, to name just a few. Japan for Sustainability (JFS) carefully tracks efforts and signs of positive change in Japan, and provides its findings to people everywhere who share an interest in change for the better.
Japan for Sustainability (JFS) is a non-profit group that provides information from Japan to add to momentum here and around the world toward a truly happy and sustainable future.
Japan's Policy for CSR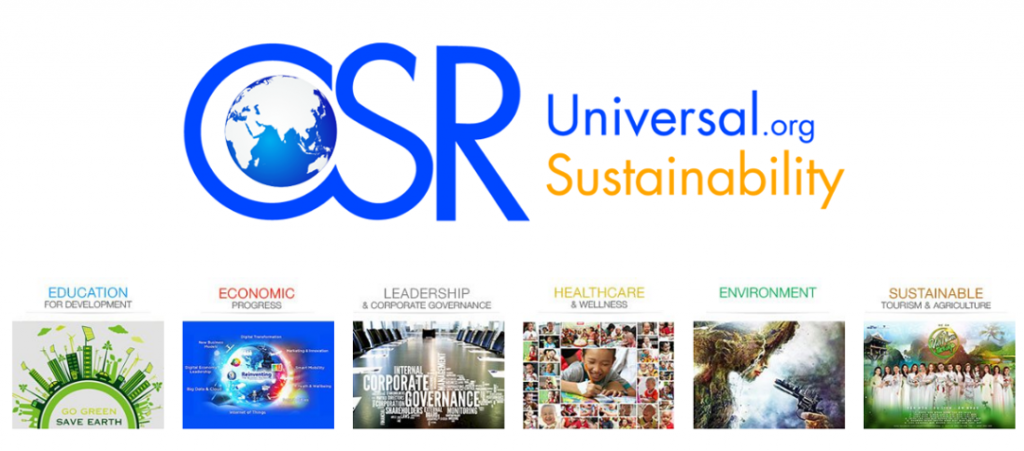 Ban biên tập CSR Universal mời anh chị xem nhiều nội dung hữu ích, phục vụ mục đích nghiên cứu, giáo dục và thực thi các chương trình CSR hiệu quả. Cập nhật T5/ 2021.