KOL, Social Media Experts and Supporters
Senior Creative Director Clip2er CI, Indochine
Entrepreneur, Adviser, Lecturer & Marketer.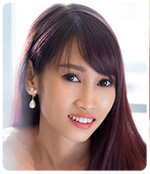 With a master's degree in economics from the University of Bolton in the UK, Thanh pursues a passion for building and developing a marketing specialty by analyzing demands, goals and contexts, conducting research so that branding and communication strategies are always appropriate and effective for each client and context.
Thanh has over 9 years of experience in Marketing, Advertising Communications, PR and Trade Marketing. Joined T & A in 2013, Thanh held important roles. Thanh worked at Netherlands Marketing Strategy Consulting Company Fresh Studio, Head of investment relations at Sacomreal, Head of Trade Marketing at 3A (Abbott - USA) before that.
At T & A, Thanh is in charge of major clients such as Vietravel, Tp Link (Neffos), Vietnam Motor Show (2015-2016), Building brand positioning for Sao Nam Group (Nuwhite, Queenie), Participating in counseling to build brand communication programs for Yola, Deca and other big and small brands.
The experience of working with large organizations has given Thanh a strategic thinking in marketing, communication, and practical experience in managing large-scale marketing and communications programs and projects.
MSc of Marketing, UK. Head of Digital Marketing, Nestle Vietnam.
She has been Strategic Planning Director of many leading accounts of MNC and agency.
Senior Creative Director Ogilvy Beijing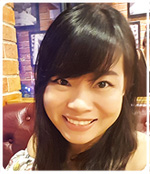 The CSR Universal Library will certainly have a positively great impact for the community.
I had a great chance to access the great sources of information across the UK libraries, which was extremely useful for both of my academic and professional objectives. And I believe that Vietnamese students and professionals will enjoy the same pleasure if they have the similar great materials. That's why the CSR Universal Library is apparently a brilliant initiative for not only the CSR supporters but also who are interested in the related topics. The project is certainly expected to attract more attention, thereby raise awareness and call for action from the whole Vietnamese society in order to collaboratively resolve the tough issues of our planet and our societies.
I am always ready to be a part of this interesting project.

About Hanh Nguyen:
- MSc. of Marketing & International Management, Henley Business School, University Of Reading (UK)
- Founder & CEO of Faith Express & The MOS
- Former Business Development Manager in DNA Digital
- An expert of digital marketing with more than 6 years of experiences from marketing to business development management from startups to global companies in both client & agency sides.
A Msc of PR and Brand Communications expert with more than 18 years experiences in numerous social & public services programs.
Vu Van Hien is Co-Founder: Digital Marketing Agency (DMA) is the community of more than 30.000 digital marketing professionals.
Google Business Group (GBG), Ho Chi Minh is a group of business professionals who are interested to learn and become more successful in using the internet for their business and SocialOne.
PhD. Tran Duc Tuan, University of Social Sciences and Humanities, Ho Chi Minh City.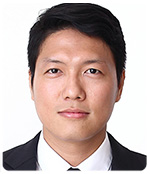 What will we grant for our descendants?
This is the question I regularly ask myself whenever I have read news of environmental violation with regard to the activities of human beings, especially the major corporations' business implementation.
Hence I fully sympathize with the Conservation International (CI) that "By saving nature, we're saving ourselves" as well as happily advocate of the "17 Global Goals for Sustainable Development". Many more case studies in various hot topics are mentioned in the CSR Universal Library.
I believe that this digital library is a great place for who care about and are willing to act to protect the future of our planet and our country. I will be definitely an enthusiastic supporter for this project.

About Hai Nam:
- MSc. of Marketing & International Management, Henley Business School, University Of Reading (UK)
- Project Manager of UNIBEN Vietnam (the owner of 3 Mien and Reeva brands)
- A professional marketer with over 7 years of solid experiences in marketing strategy, market research and project management in major MNCs