New York, NY – New York Festivals®  AME Awards® and the Vietnam Marketing Association along with other prominent partners join forces for the first Vietnam Marketing Day/Vietnam Marcom virtual event taking place on December 12th, 2021 at 9AM.
Vietnam Marketing Day, a virtual summit sponsored by Vietnam Marketing Association / VietnamMarcom, will honor campaigns and projects that showcase impactful marketing, sales and sustainability development, and explore all aspects of business, marketing, innovation and creativity. More than 50 supporting partners, marketers, members of the business marketing community and media outlets in Vietnam will be part of this special and informative online marketing event.The day-long conference will feature industry experts, panel discussions, and report presentations featuring all facets of marketing and creative strategies promoting the image of Vietnamese brands and products to the world. As a supporting partner of Vietnam Marketing Day, the summit will feature the AME Awards 2021 winners showcase with the online community.

The featured international guests include Raymond So, Chairman of AFAA Asian Federation of Advertising Associations and Professor Boo Jong Kim, President of the Asia Marketing Association, Mrs Gayle Mandel, Executive Director of AME Awards, New York Festivals.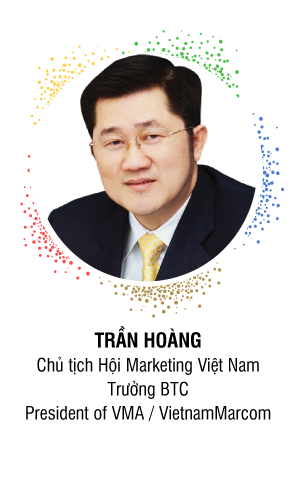 Vietnam Marketing Day was organized by the Vietnam Marketing Association led by Tran Hoang, President of VietnamMarcom and Chairman of the Organizing Committee of the Vietnam Marketing Association.
For more information about Vietnam Marketing Day, visit: https://vietnammarketingday.org.vn
About the AME Awards®<https://www.ameawards.com/> for Advertising & Marketing Effectiveness™: Founded in 1994, the AME Awards honors international work that demonstrates ground-breaking solutions to challenging marketing problems. To earn a coveted AME® Award, an entry must exhibit specific marketing goals and objectives accomplished through creative execution and strategic planning. Entries are judged by an international panel of top interactive and multidisciplinary marketers, media planners, strategy directors, social media experts, and creative directors.
About New York Festivals: New York Festivals® Celebrating the World's Best Work since 1957
Advertising Awards
AME Awards ®
Bowery Awards
Global Awards ®
Radio Awards
TV & Film Awards