Induced Abortion Worldwide Global Incidence & Trends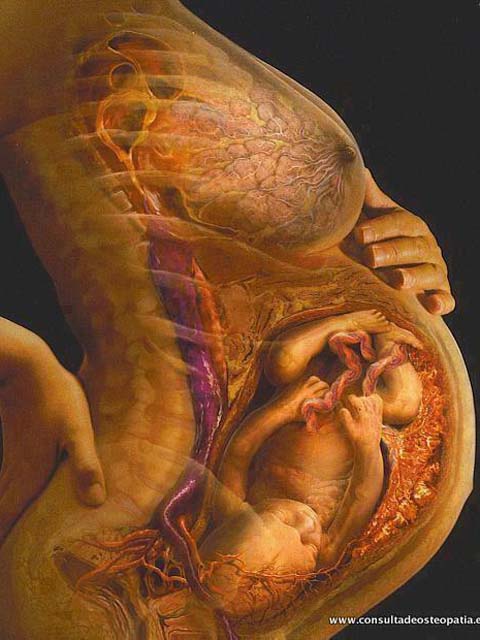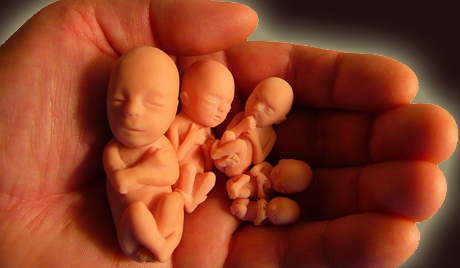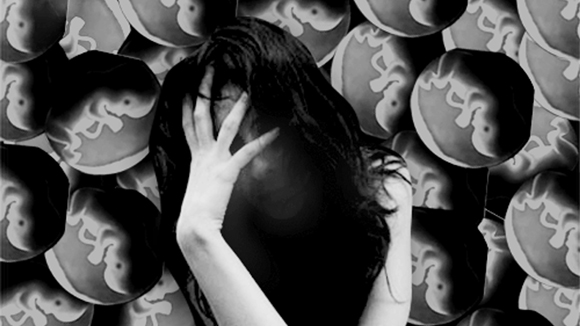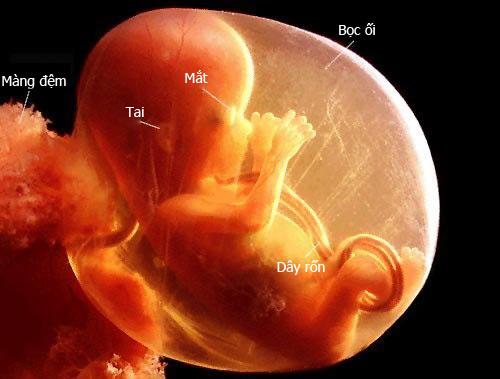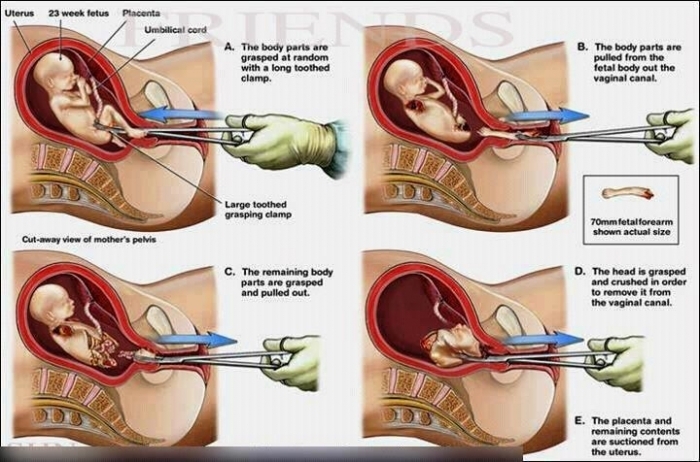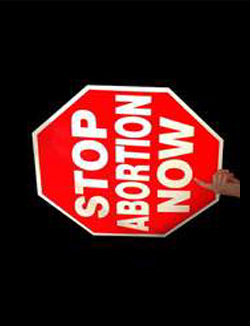 Induced Abortion Worldwide

GLOBAL INCIDENCE AND TRENDS

• During 2010–2014, an estimated 56 million induced abortions occurred each year worldwide. This number represents an increase from 50 million annually during 1990–1994, mainly because of population growth.

• The global annual rate of abortion, estimated at 35 abortions per 1,000 women of childbearing age (i.e., those 15–44 years old) in 2010–2014, has declined slightly, from 40 per 1,000 in 1990–1994.

• Women in developing regions have a higher likelihood of having an abortion than their counterparts in developed regions: The abortion rates are 37 per 1,000 women and 27 per 1,000, respectively.

• Between 1990–1994 and 2010–2014, the abortion rate declined markedly in developed regions, from 46 to 27 per 1,000. In contrast, it remained roughly the same in developing regions.

• The annual number of abortions fell in developed regions, from about 12 million to seven million during this period, whereas it increased in developing regions from 39 million to 50 million as the reproductive-age population grew at a similar pace. The proportion of abortions worldwide occurring in developing regions rose from 77% to 88%.

• Globally, 25% of pregnancies ended in abortion in 2010–2014. In developed countries, the proportion declined from 39% to 28% between 1990–1994 and 2010–2014, whereas it increased from 21% to 24% in developing countries. REGIONAL INCIDENCE AND TRENDS


Việt Nam là 1 trong 3 nước có tỷ lệ nạo phá thai cao nhất thế giới, trong đó 20% là ở tuổi vị thành niên.

Năm 2015, trong tổng số gần 280.000 ca phá thai, có khoảng hơn 5.500 ca ở tuổi vị thành niên được thực hiện ở hệ thống công, chưa kể các cơ sở y tế tư nhân. (Ảnh sưu tầm) Theo GS.BS Nguyễn Thị Ngọc Phương – Phó Chủ tịch Hội phụ sản Việt Nam, thống kê cho thấy, Việt Nam là 1 trong 3 nước có tỷ lệ nạo phá thai cao nhất thế giới. Ước tính mỗi phụ nữ Việt Nam phải trải qua việc phá thai 2,5 lần trong đời và cứ 4 ca thì có 1 ca là phá thai không an toàn, chiếm 13% nguyên nhân tử vong mẹ.

Tại 2 bệnh viện phụ sản lớn nhất phía Nam là Từ Dũ và Hùng Vương, số phụ nữ đến nạo phá thai những năm qua gần như không giảm. Năm 2015, Bệnh viện Từ Dũ tiếp nhận hơn 28.000 ca phá thai. Trong 6 tháng đầu năm 2016, trung bình mỗi tháng có gần 2.400 ca đến bỏ thai, ở Bệnh viện Hùng Vương là 1.200 ca. Phá thai sẽ để lại nhiều hậu quả nặng nề về sức khỏe cũng như tâm lý, thậm chí có thể dẫn đến tử vong. Nhiều biến chứng nguy hiểm có thể gặp khi nạo phá thai như: nhiễm trùng, băng huyết, sót nhau, sót thai, rong kinh, sẹo ở tử cung, thủng tử cung, chửa ngoài dạ con, sẩy thai hoặc đẻ non, vô sinh, ám ảnh về tâm lý…

Đáng báo động là ở Việt Nam có đến 20% người nạo phá thai trong độ tuổi vị thành niên. Theo thống kê của Vụ Sức khỏe bà mẹ trẻ em, năm 2010, cả nước có 470.000 ca phá thai, trong đó có hơn 9.000 ca là vị thành niên. Đến năm 2015, trong tổng số gần 280.000 ca phá thai, có khoảng hơn 5.500 ca phá thai ở tuổi vị thành niên thực hiện ở hệ thống công, chưa kể các cơ sở y tế tư nhân. Cũng trong năm 2015, trong tổng số các ca đẻ thì có hơn 42.000 ca là vị thành niên, chiếm hơn 3,5%.

Điều này cho thấy trẻ vị thành niên Việt Nam hiện nay chưa có hiểu biết đầy đủ về sức khỏe và giới tính. Điều này không chỉ đem đến sự lo lắng của cha mẹ mà còn là vấn đề nhức nhối trong xã hội.

Tại Việt Nam, luật Bảo vệ sức khỏe nhân dân năm 1989 quy định "phụ nữ có quyền được phá thai theo nguyện vọng" và thủ tục hành chính cho việc này cũng đơn giản.

Quy định về nạo phá thai trên thế giới

Trên thế giới, quy định về phá thai đã được ban hành và có hiệu lực trên nhiều quốc gia và vùng lãnh thổ. Trong khi một số nước khá thoáng về vấn đề nạo phá thai như Canada, Trung Quốc thì nhiều nước khác lại kiểm soát chặt chẽ như Mỹ, Anh, Brazil,… Các nước nghiêm cấm phá thai với bất kỳ lý do gì là Chile, Cộng hòa Dominica, El Salvador, Vatican, Malta và Nicaragua. Ở Trung Quốc, việc nạo phá thai gần như được thực hiện tự do và không có giới hạn về độ tuổi của thai nhi khi tiến hành phá thai. Trung Quốc chỉ ngăn cấm phá thai nhằm mục đích lựa chọn giới tính nhưng trên thực tế, chính sách một con của Trung Quốc trước đây đã làm phát sinh nhiều ca phá thai hơn với thai nhi bị phá bỏ hầu hết là nữ.

Ở Mỹ, việc phá thai được các nhà làm luật quy định khá nghiêm ngặt như: việc phá thai phải được chuyên gia tư vấn, chỉ được thực hiện phá thai theo yêu cầu với thai ở một độ tuổi nhất định. Tùy từng bang mà các biện pháp này được quy định khác nhau. Chẳng hạn có đến 43/50 bang nghiêm cấm phá thai trừ khi điều đó là cần thiết để đảm bảo sức khỏe và tính mạng của thai phụ. Nhiều nước như Đức, Brazil, Đan Mạch, Na Uy, Bồ Đào Nha, Cộng hòa Czech,… cho phép phá thai khi thai nhi là hệ quả của việc thai phụ bị hiếp dâm hay loạn luân, tuy nhiên cũng có yêu cầu thủ tục cụ thể.
Hải Linh – Source Trithucvn.net
• The highest annual rate of abortion in 2010–2014 was in the Caribbean, estimated at 65 per 1,000 women of childbearing age, followed by South America, at 47. The lowest rates were in Northern America, at 17, and Western and Northern Europe—both at 18.

• Across regions, Eastern Europe experienced the largest decline in the abortion rate, from 88 in 1990–1994 to 42 in 2010–2014. Despite this decline, there is a persistent gap in rates between Eastern and Western Europe (42 vs. 18) likely reflecting lower use of effective, modern contraceptive methods in Eastern Europe.

• The overall abortion rate in Africa was 34 per 1,000 women in 2010–2014. Subregional rates ranged from 31 in Western Africa to 38 in Northern Africa. There has been little if any change in abortion rates in these subregions since 1990–1994.

• For Latin America, subregional abortion rates range from 33 in Central America to 47 in South America. Rates have increased slightly since 1990–1994, but not by statistically significant amounts.

• Abortion rates in Asia have also fallen since 1990–1994, although not significantly. Asia's subregions all have rates close to the regional average of 36 per 1,000 women.

• Highly restrictive abortion laws are not associated with lower abortion rates. When countries are grouped according to the grounds under which the procedure is legal, the rate is 37 abortions per 1,000 women of childbearing age where it is prohibited altogether or allowed only to save a woman's life, compared with 34 per 1,000 where it is available on request, a nonsignificant difference.

• High levels of unmet need for contraception help explain the prevalence of abortion in countries with restrictive abortion laws. ABORTIONS BY MARITAL STATUS

• The estimated global abortion rate in 2010–2014 was 36 per 1,000 for married women and 25 per 1,000 for unmarried women. The former seem to have comparatively higher abortion rates in all subregions except Western Africa and Northern America, where the reverse appears to be true.

• In the developed world, the abortion rate declined more among married women than among unmarried women between 1990–1994 and 2010–2014.

• Globally, as of 2010–2014, more than one-quarter of abortions—27% or 15 million in absolute terms—occurred among unmarried women. On average, unmarried women are younger than their married counterparts, and in many settings, young women are disadvantaged with respect to their ability to access contraception and safe abortion. UNSAFE ABORTION AND ITS CONSEQUENCES

• Although induced abortion is medically safe when done in accordance with recommended guidelines, many women undergo unsafe procedures that put their well-being at risk.

• Evidence from the United States has shown that the death rate for women obtaining legally induced abortions is 0.7 per 100,000 procedures overall and 0.1 per 100,000 procedures at or before eight weeks of pregnancy.1

• The proportion of abortions that are performed under unsafe conditions is not currently known. However, complications from unsafe abortions are common in developing regions, where the procedure is often highly restricted. Estimates for 2012 indicate that 6.9 million women in these regions were treated for complications from unsafe abortions, corresponding to a rate of 6.9 women treated per 1,000 women aged 15–44.2 Furthermore, most recent estimates suggest that some 40% of women who experience complications never receive treatment.

• Treating medical complications from unsafe abortion places a considerable financial burden on public health care systems and on women and families in developing regions. According to estimates for 2014, the annual cost of providing postabortion care in developing countries was US$232 million. If all those who needed treatment received it, the cost would be US$562 million.3

• Almost all abortion-related deaths occur in developing countries, with the highest number occurring in Africa. Recent studies estimate that 8–18% of maternal deaths worldwide are due to unsafe abortion, and the number of abortion-related deaths in 2014 ranged from 22,500 to 44,000.3–5 IMPACT OF UNINTENDED PREGNANCY

• An estimated 225 million women in developing regions have an unmet need for modern contraceptives. That is, they want to avoid a pregnancy but are either not using contraception or are using traditional methods, which can have high failure rates.3 • Most women undergoing abortion do so because they became pregnant when they did not intend to, and 81% of unintended pregnancies in developing countries occur among women who have an unmet need for modern contraception.

Thus, meeting the unmet need for contraception is an important strategy for reducing unintended pregnancies, abortions and unplanned births.3 • Abortions also are obtained by women who use contraception. Although nearly all contraceptive methods will sometimes fail, some women may need more effective methods, ones better suited to their circumstances, and information and counseling to help them use their methods more effectively and consistently.

References

1. Bartlett LA et al., Risk factors for legal induced abortion-related mortality in the United States, Obstetrics & Gynecology, 2004, 103(4):729–737.

2. Singh S and Maddow-Zimet I, Facility-based treatment for medical complications resulting from unsafe pregnancy termination in the developing world, 2012: a review of evidence from 26 countries, BJOG, 2015, doi:10.1111/1471-0528.13552.

3. Singh S, Darroch JE and Ashford LS, Adding It Up: The Costs and Benefits of Investing in Sexual and Reproductive Health 2014, New York: Guttmacher Institute, 2014.

4. Kassebaum NJ et al., Global, regional, and national levels and causes of maternal mortality during 1990–2013: a systematic analysis for the Global Burden of Disease Study 2013, The Lancet, 2014, 384(9947):980–1004. 5. Say L et al., Global causes of maternal death: a WHO systematic analysis, The Lancet Global Health, 2014, 2(6):e323–e333.

Sources Unless otherwise indicated data in this fact sheet are from Sedgh G et al., Abortion incidence between 1990 and 2014: global, regional, and subregional levels and trends, The Lancet, 2016, Acknowledgments The study on which this fact sheet is based was made possible by grants from the Dutch Ministry of Foreign Affairs, the UK Government and the Norwegian Agency for Development Cooperation. The findings and conclusions contained within do not necessarily reflect the positions and policies of the donors.